I am by no means claiming to be a great product photographer. In fact my product photography is a work in progress and a result of some serious trial and error and reading countless blog posts found through Pinterest. 
I'm sharing 3 steps to my product photography that I'm hoping can help any beginner give their etsy photos a little fresh new look. 
Equipment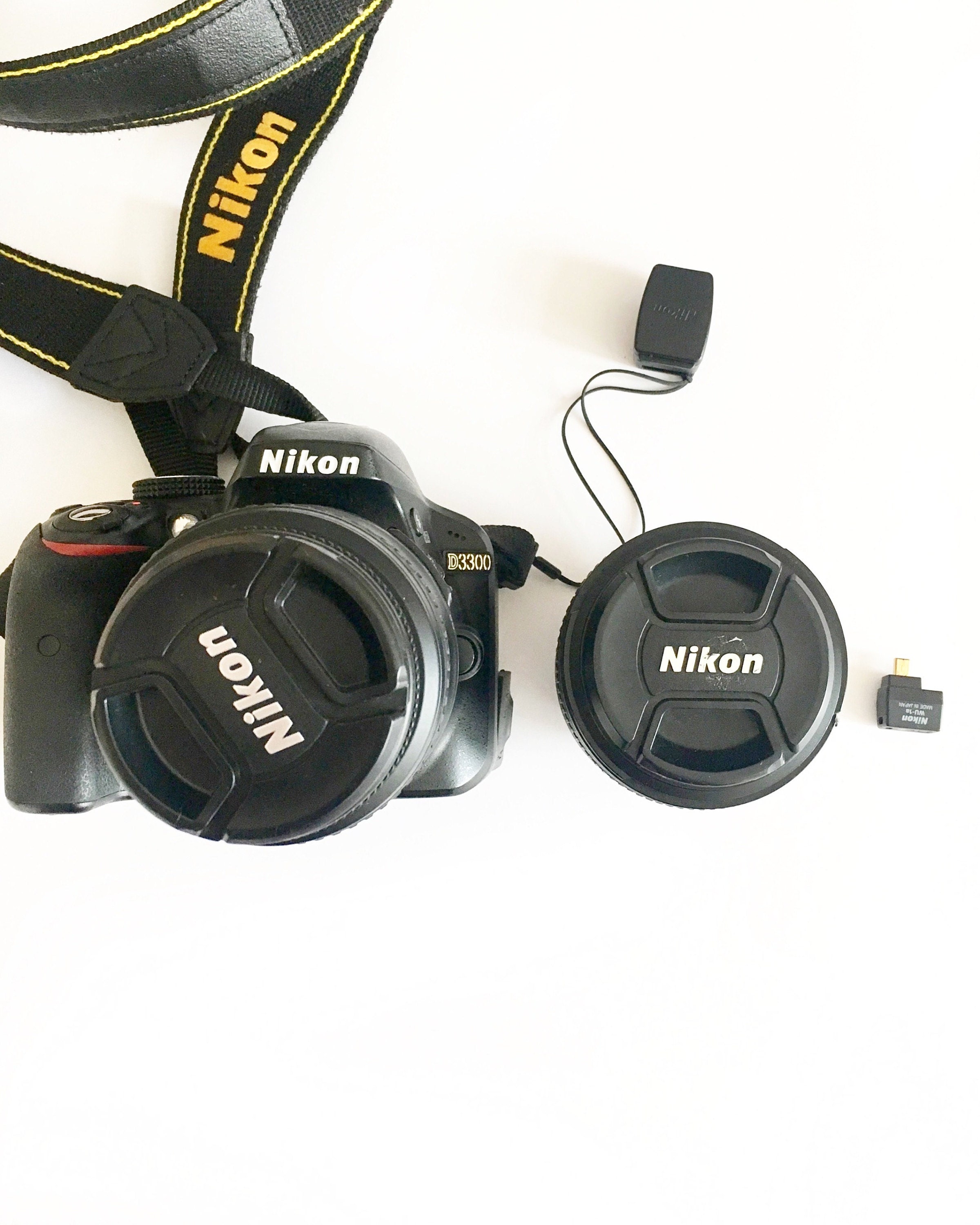 I use a Nikon D3300 dslr camera and I mostly use a 50mm prime lense, though the kit lens does a great job too. 
I also bought a wireless adapter for my camera so I  could easily transfer photos to my iPhone from my camera and edit them there. 
Editing
I don't use any special editing software. I try and get the feel and lighting that I want when I shoot. After transferring my photos to my phone I simply use Instagram or facetune to edit the brightness, contrast, highlights and shadows of my photos. Facetune has a great whitening tool that I use to make my white backgrounds pop, but be careful when using this tool because too much makes the white backdrop "too white" and fake, (I think of it the same as teeth whitening, a little bit is acceptable, too much then you get the "Ross-from-friends" scenario) 
Styling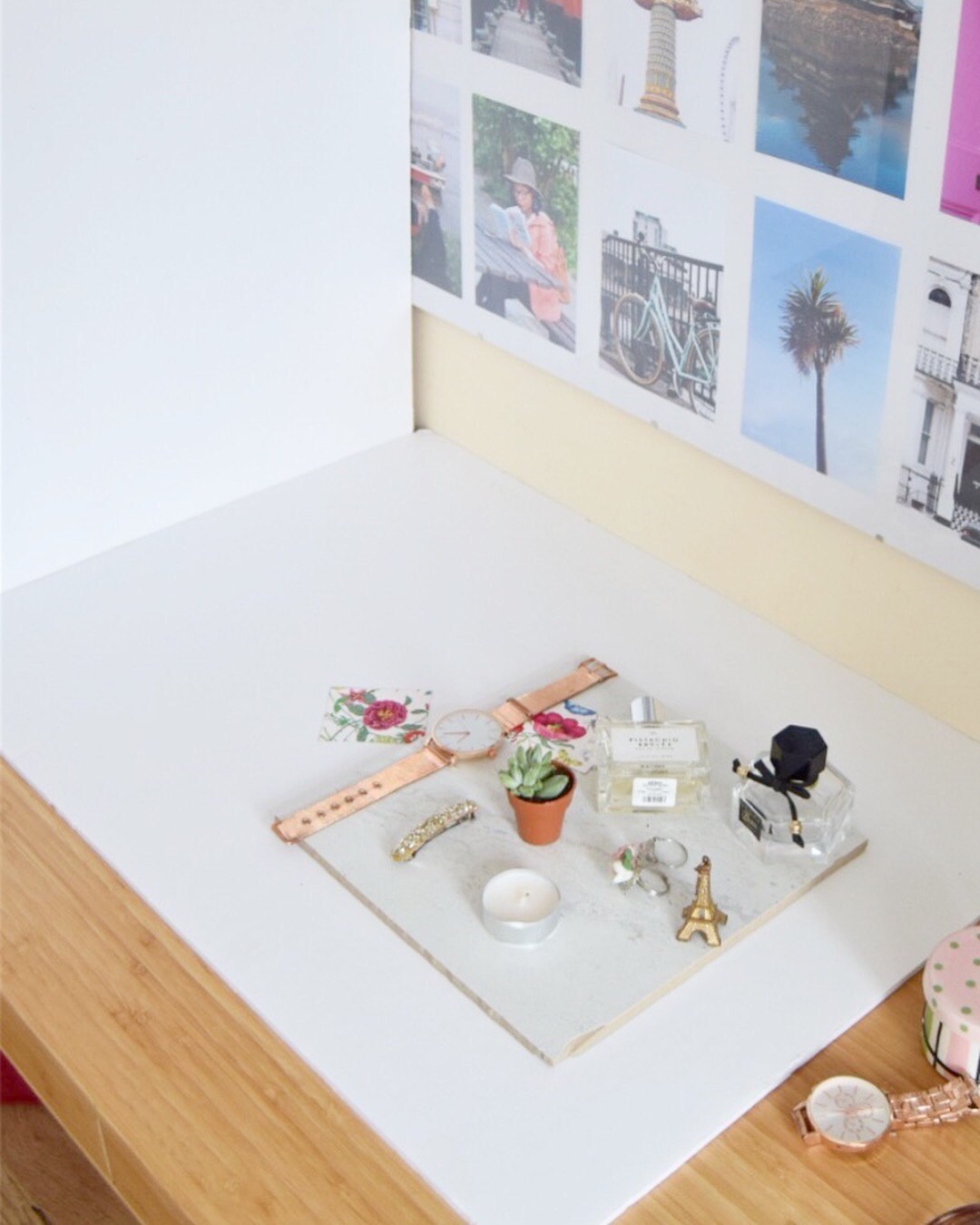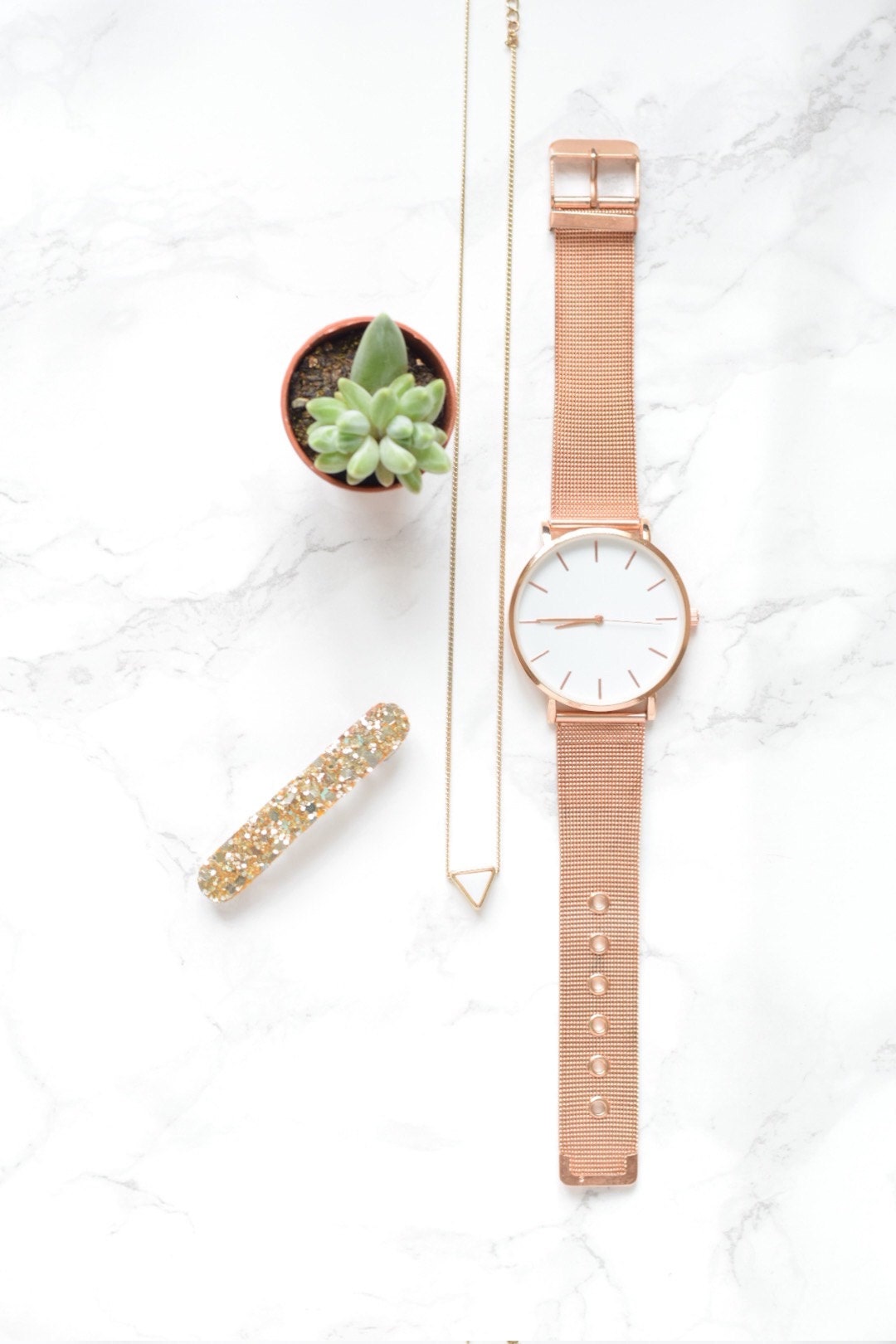 By far my favourite part of taking my photos is styling. 
I simply start my setting up my little area By the window for some natural light.  
I use two foam board one as a back drop and the other as a light reflector. These cost less than £5 from art and stationary shops. I got mine from Ryman. I then pick a few props I'd like to use and then set them all up, I snap a few photos and take away or add props until I get the look that I want. 
Models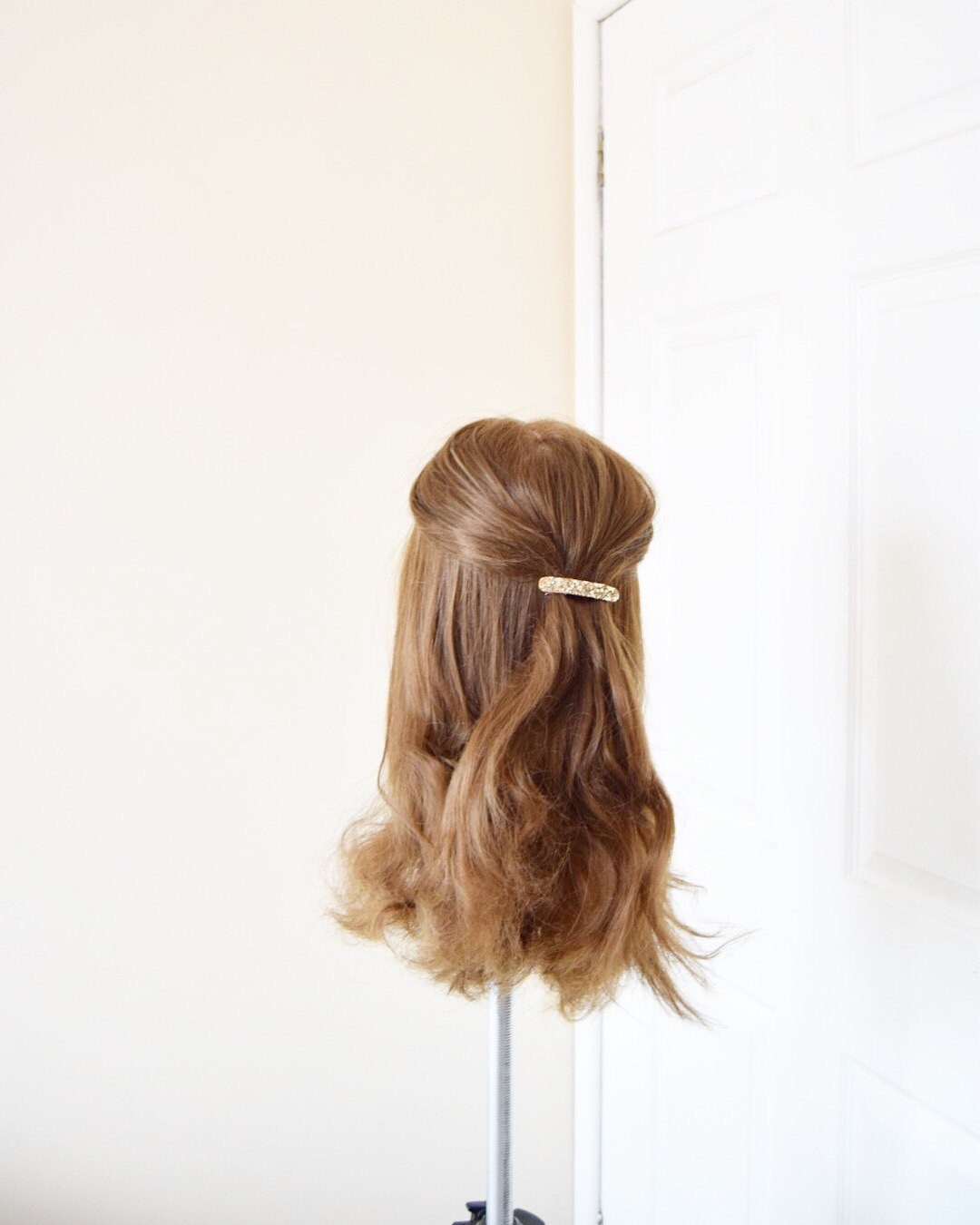 I don't have the luxury of models, unless my sister is willing to help. For my hair accessories, I use a hairdresser's mannequin's head. I simply style the hair and add a clip, usually at the back or the side of the head and balance the head on my camera tripod, and then shoot away. I sometimes add items in the background to add an interesting feature to the photo, like in this photo where I hung a dress in the background.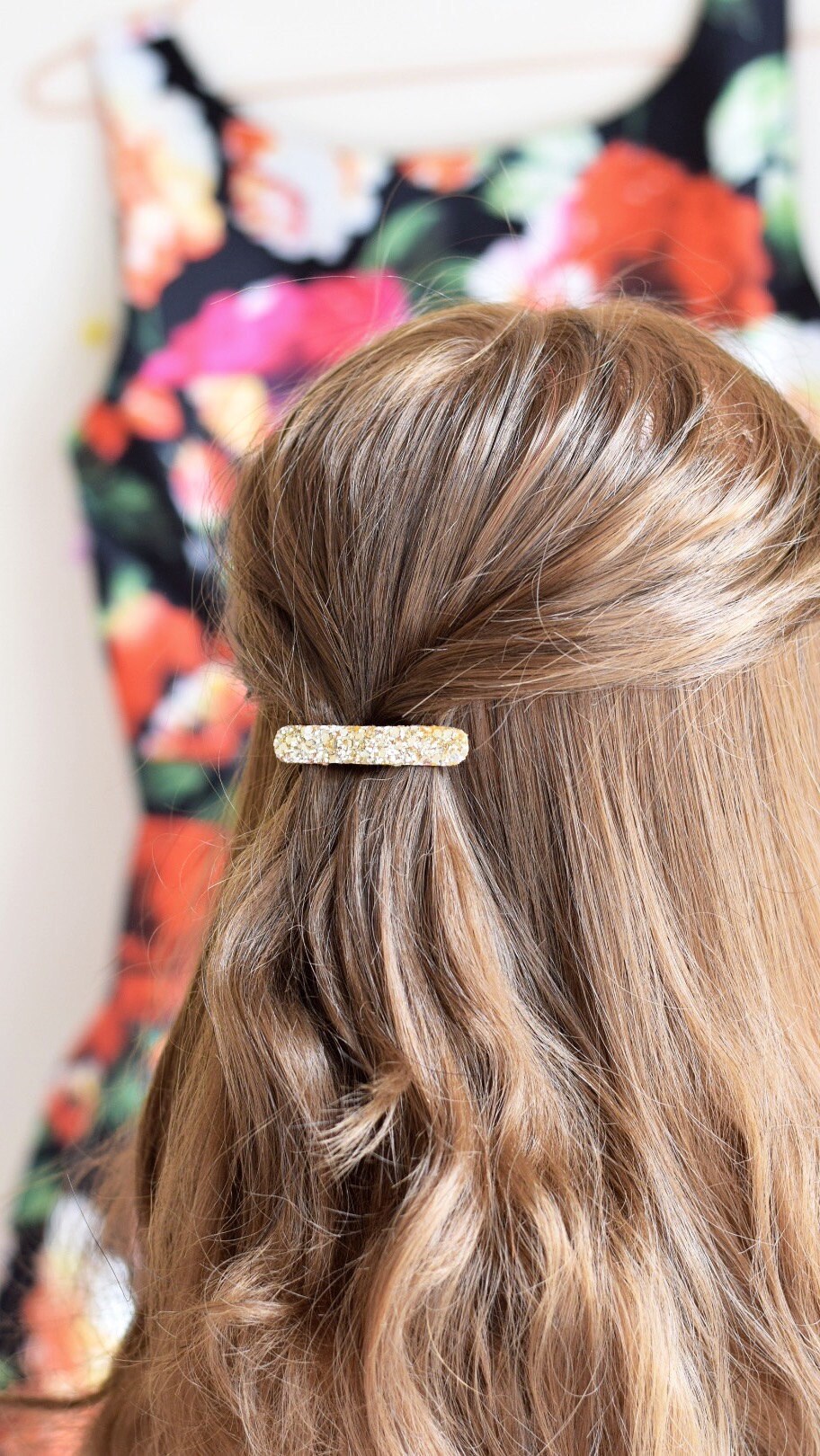 I hope some of these tips will help another new etsy seller improve their photography and gain more sales. I'd love to hear your feedback too. 
Lindie. X